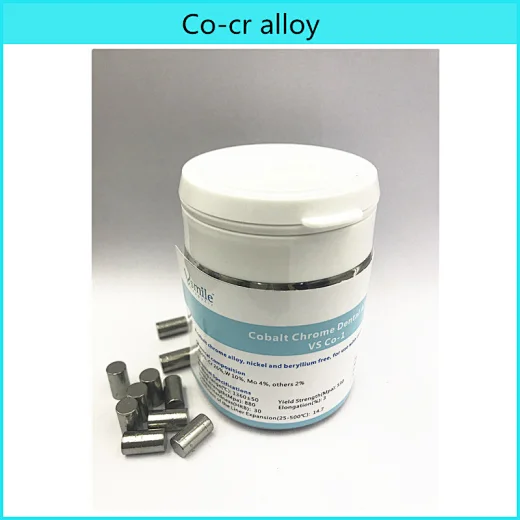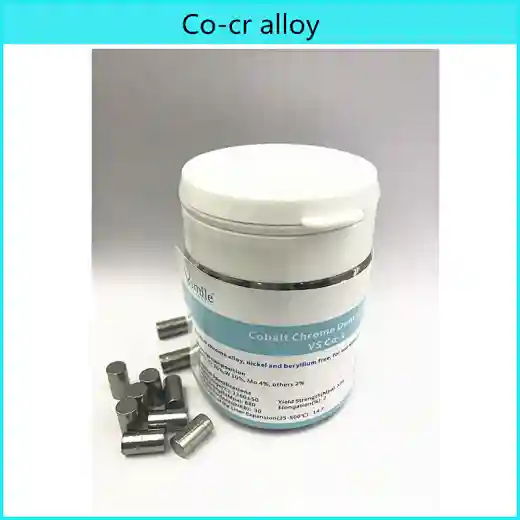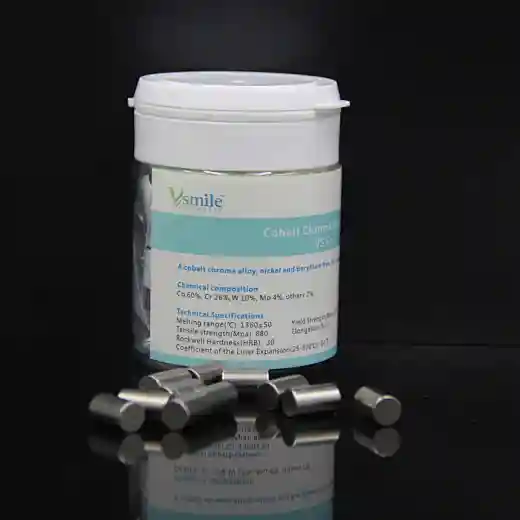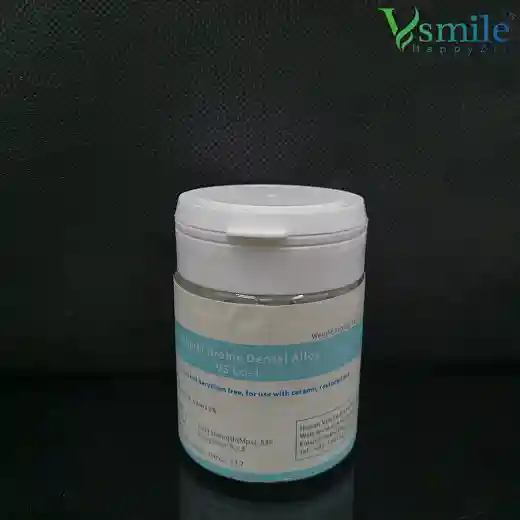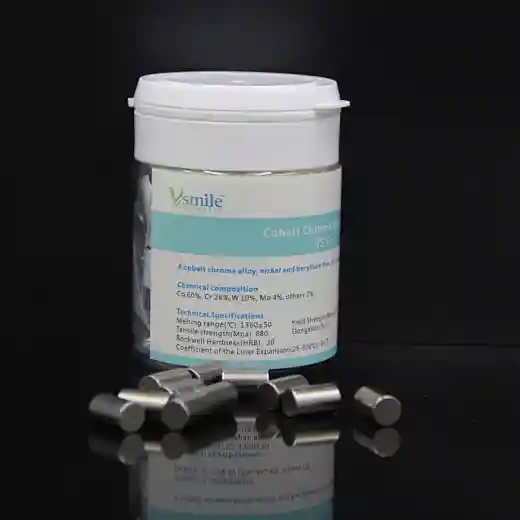 Cobalt Chrome Alloy with Nickel and Beryllium Free for Using with Ceramic Restoration PFM
dental cobalt chrome alloy for restoration
Cobalt chrome alloy with nickel and beryllium free for using with ceramic restoration
Supply Ability
20000kilogram / Month
Country of Origin
Changsha
Cobalt Chrome Alloy with Nickel and Beryllium Free for Using with Ceramic Restoration PFM
A cobalt chrome alloy, nickel and beryllium free, for use with ceramic restorations
Composition:
Cobalt: 60%
Chrome: 26%
Wolfram: 10%
Molybdenum: 4%
Others: 2%
Technical Specifications:
Melting range(degree): 1360 +/- 50
Yield Strength(Mpa): 530
Tensile strength(Mpa): 880
Elongation(%): 3
Rockwell Hardness(HRB): 30
Coefficient of liner expansion(25-500degree): 14.7
Package:
Package: 1kg/box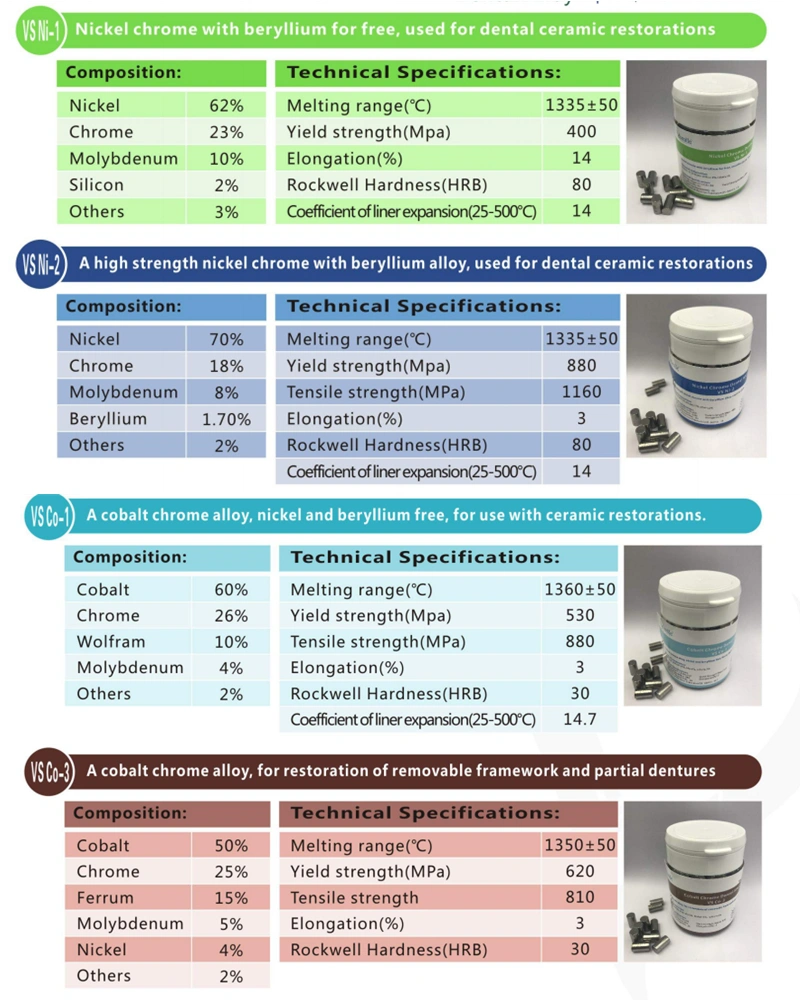 About Us:
Vsmile is a china based dental consumables manufacturer which delivers solutions to dental laboratories. ​We have a professional sales & marketing team that provides our customers with effective service including inquiry handling, sample preparation, order processing, shipment and documentation. Meeting and exceeding our Customers' Expectations is our goal. ​Contact us today to find out how we can help you save money every month and keep your lab running at peak efficiency.With Vsmile's professional assistance, you can expect outstanding results.
Our Advantage:
Tool to the bottom line
We understand the implication of tool life on the financial bottom line. This is why our tools have been designed to last longer resulting in a lower cost per crown.
Tools to machines
In order to support end-users to create the optimal performance we have worked with Roland authorized software providers to develop downloadable 'tool sets' to ensure that machines are calibrated to Vsmile Digital tools.
Restoration to Mouth Increased
precision in milling restorations will result in less need for dentists to complete chair-side modifications - therefore a better fit.
Restoration to CAD Design
Our tools mill restorations highly precisely and have been engineered to result in the highest likeness to the CAD design.