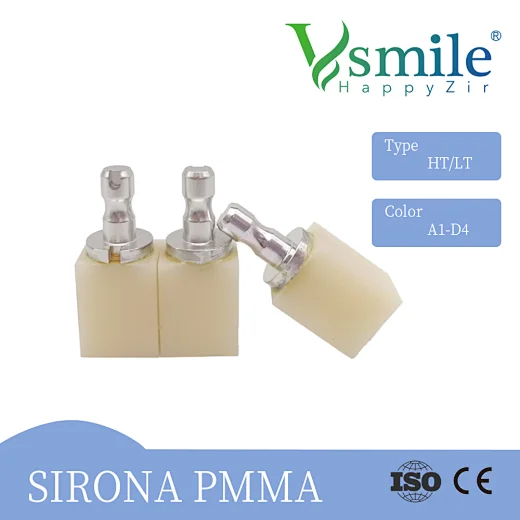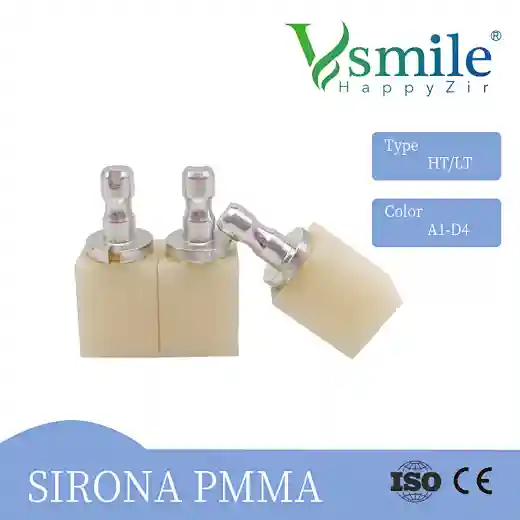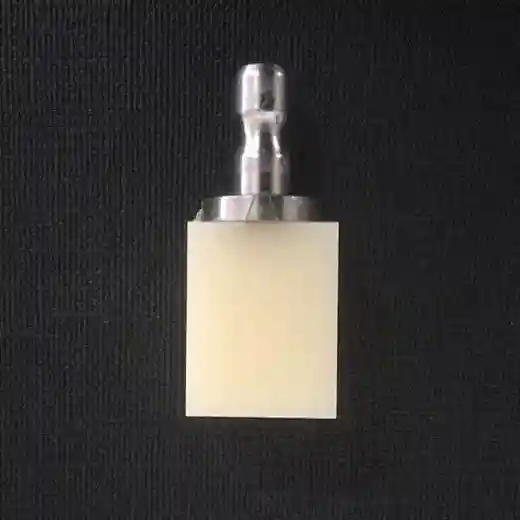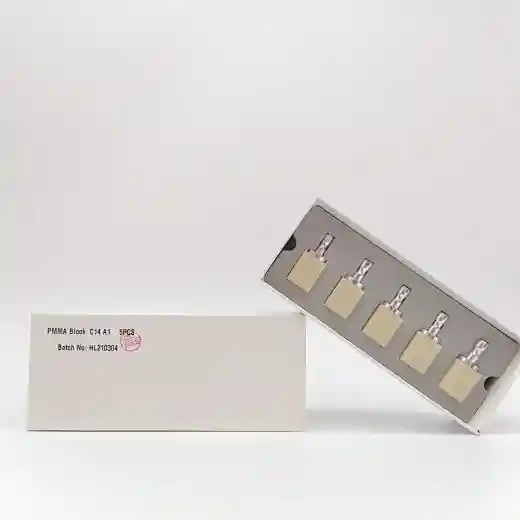 sirona PMMA dental blocks
PMMA Block
Supply Ability
100pieces / Day
Item Description
Vsmile 5 Pieces Sirona PMMA for Dental Lab CAD/CAM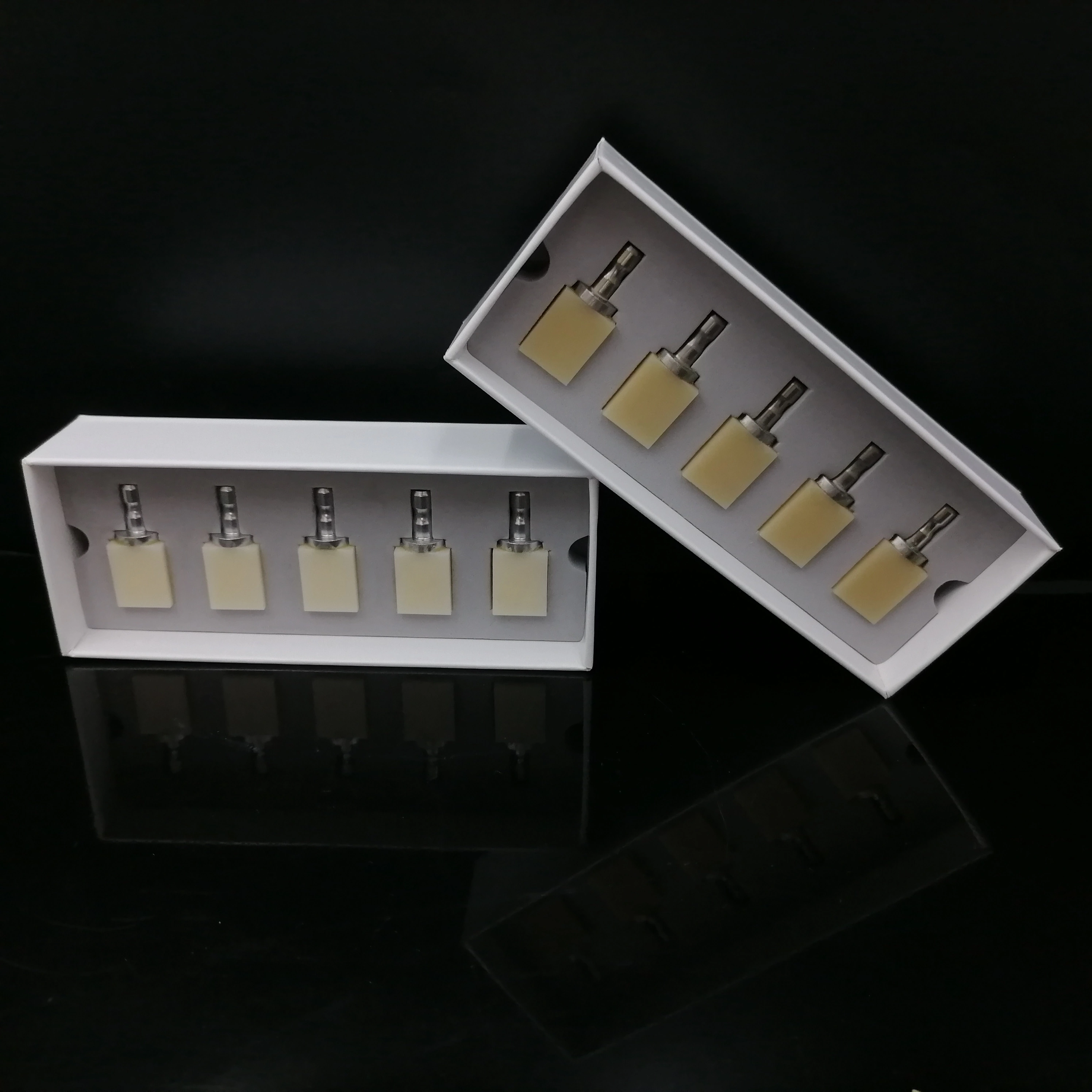 Features:
High color stability
Indicated for manufacturing temporary crowns and bridges
Mills efficiently and polishes easily
High flexural strength > 80 MPa
Natural fluorescence and biocompatible
Package including:
1 x 5 Pieces/lot Sirona Dental PMMA Blocks
Please choose your favorite color:A1 A2 A3 A3.5 B1 B2 B3 B4  C1 C2 C3 C4 D1 D2 D3 D4
About Us:
Vsmile is a china based dental consumables manufacturer which delivers solutions to dental laboratories.
We have a professional sales & marketing team that provides our customers with effective service including inquiry handling, sample preparation, order processing, shipment and documentation. Meeting and exceeding Customers' Expectations is our goal.
Contact us today to find out how we can help you save money every month and keep your lab running at peak efficiency.With Vsmile's professional assistance, you can expect outstanding results
Packing & Shipping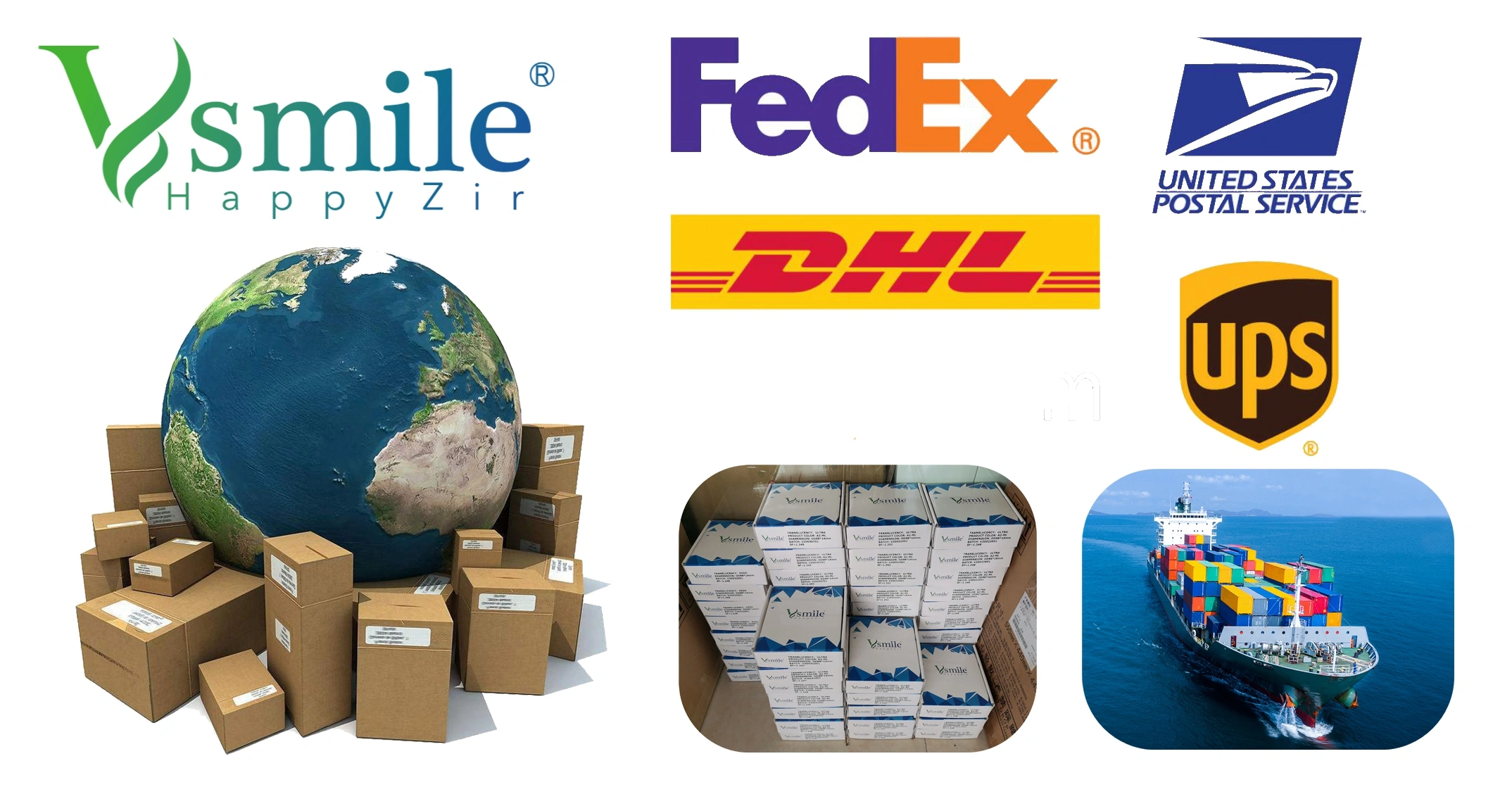 F&Q