Sintering & Finishing Vsmile Anterior UT Multilayer
2021-06-23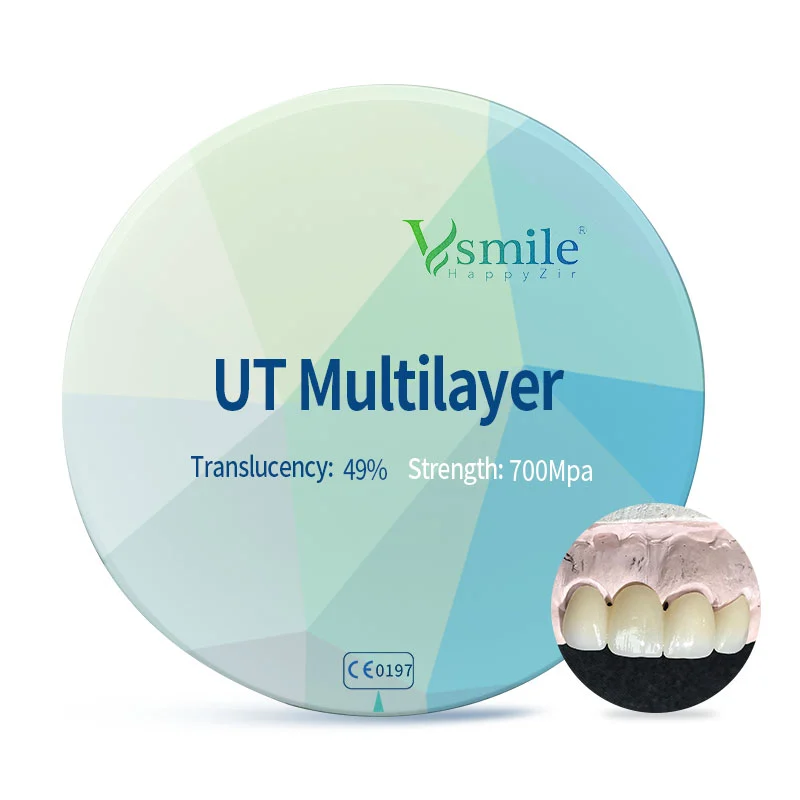 Multi-layered zirconia is a hot topic in the dental industry today. It's the most esthetic monolithic material that's available and easy to manufacture at a low cost. Clinicians have become so accustomed to prescribing their patients high strength materials, and multi-layered zirconia successfully accomplishes just that.
Vsmile Anterior UT Multilayer is the kind of new product to our line of zirconia and we're super excited that it's now available! What's so special about this multi-layered zirconia you ask?
It provides more indications than those you can achieve with Lithium Disilicate and has a higher strength so that dentists don't have to compromise the quality product they are so used to receiving and providing. Zirlux Anterior Multi's full gradient shading matches the incisal, dentin, and gingiva of natural dentition.
How can you ensure your achievement of the ultimate esthetics and strength this product offers though? It all comes down to the sintering process – the absolute most critical step. Follow these 9 simple steps that guarantee your Zirlux Anterior Multi restorations are processed correctly so that it's a win-win for you, the dentist, and ultimately, the patient.
Dry the crown completely before sintering.

Position the restoration on the sintering crucible leaving space between each unit.

Program your furnace according to its instructions for use according to sinter program shown on the following page.

Run the sintering cycle.

Wait until cool-down is completed before removing the sintered restoration.

Inspect the restoration for flaws such as chips, seating, occlusion, interproximal contacts, and marginal integrity.

If necessary, make small adjustments with a water-cooled diamond milling bur using a high-speed hand piece polishing tool for Zirconia, pay attention while polishing to avoid sub fissure and edge break.

Once all grinding is complete, rinse the restoration with water and dry it completely. Framework is now ready for veneering.

Full contour crown is ready for glazing. Follow the instructions for use of the stain and glaze system of choice for application and firing parameters.