Innovative Dental Material Unveiled: Introducing Zirconia block-3D Prism
2023-08-09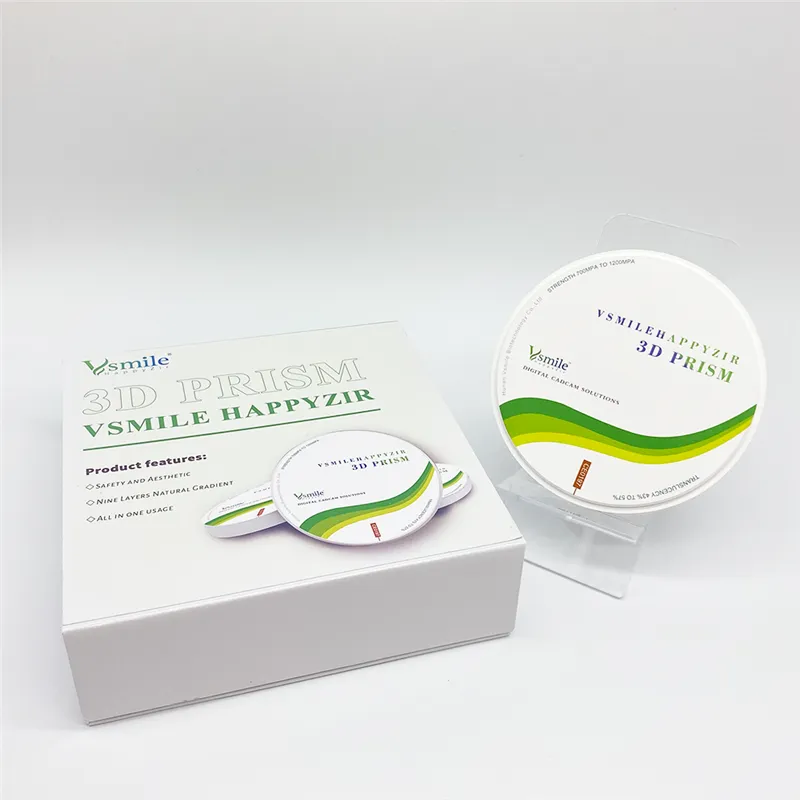 Innovative Dental Material Unveiled: Introducing Zirconia block-3D Prism
   Your Smile's Perfect Partner: Elevate Aesthetics and Strength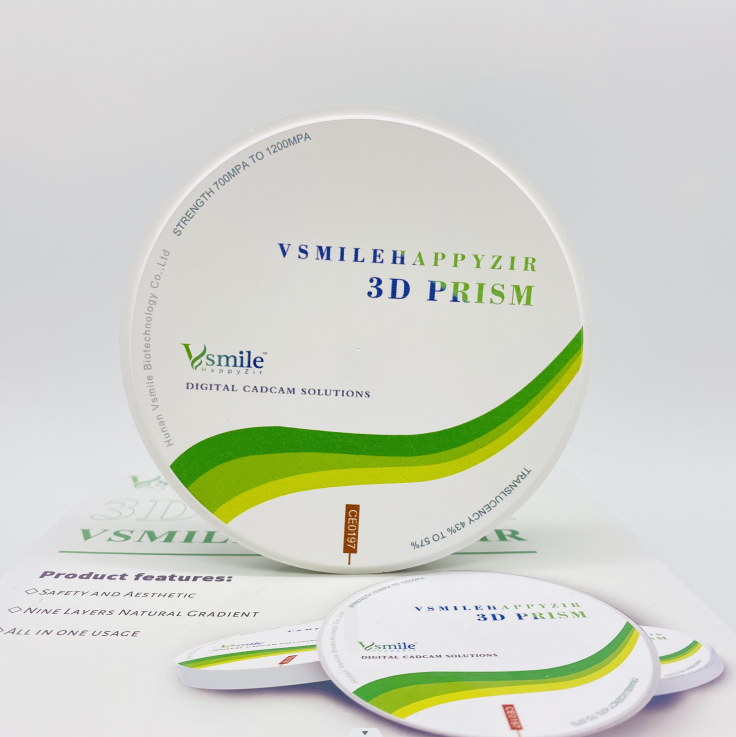 As a breakthrough in the dental industry, Vsmile Corporation, a leading brand of dental materials, is proud to present its flagship product,
Zirconia block-3D Prism. Designed to redefine the standards of dental prosthetics, this cutting-edge product offers an impressive range of features
that promise to revolutionize restorative dentistry.
    Boasting a remarkable translucency ranging from 43% to 57%, the Zirconia block-3D Prism sets new benchmarks for natural-looking dental restorations.
This exceptional level of translucency allows the prosthetics to seamlessly blend with the patient's natural teeth, achieving a lifelike appearance that
instills confidence in every smile.
   Beyond aesthetics, the 3D Prism demonstrates outstanding strength, with a tensile strength ranging from 700 MPa to 1200 MPa. This remarkable
resilience ensures longevity and durability, making it an ideal choice for both functional and cosmetic dental restorations.
    Versatility is a hallmark of the 3D Prism, with an array of size options available: 10mm, 12mm, 14mm, 16mm, 18mm, 20mm, 22mm, 25mm, and 30mm.
This comprehensive selection empowers dental professionals to tailor their restorations to the unique needs of each patient, enhancing comfort and fit.
    Incorporating this innovative dental material couldn't be easier, as the Zirconia block-3D Prism is designed for optimal performance at a suggested temperature
of 1500°C. This feature ensures precise and consistent results, allowing dental practitioners to create restorations of unparalleled quality.
   One of the most captivating aspects of the Zirconia block-3D Prism is its ability to mimic the natural shades and hues of teeth through its 9-layer color technology. This
revolutionary approach enables the creation of restorations that seamlessly match the patient's existing dentition, eliminating any trace of artificial appearance.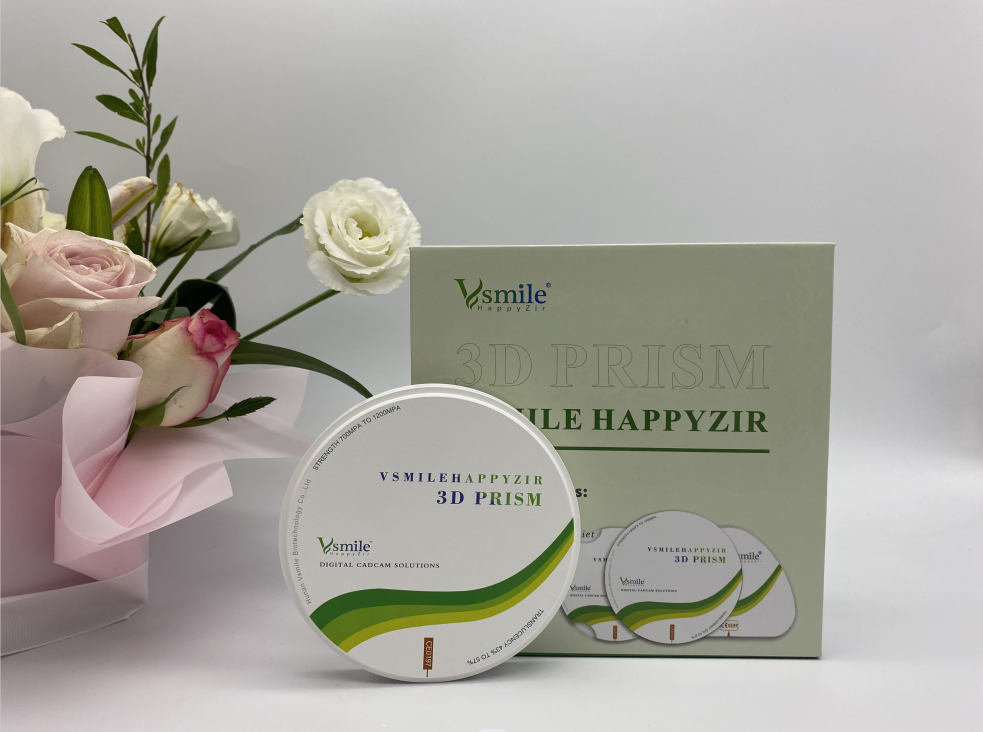 "We are thrilled to introduce the 3D Prism to the dental community," said [Millie Tong], [GM] of Vsmile Company. "This innovation reflects
our commitment to delivering products that combine aesthetics, strength, and ease of use. We believe that the Zirconia 3D Prism will set a new
standard in dental restorations."
    As the dental industry continues to evolve, the Zirconia 3D Prism stands as a testament to the boundless possibilities of modern materials. With its
unparalleled translucency, remarkable strength, versatile sizes, recommended temperature, and innovative color technology, this groundbreaking
product paves the way for a new era of dental excellence.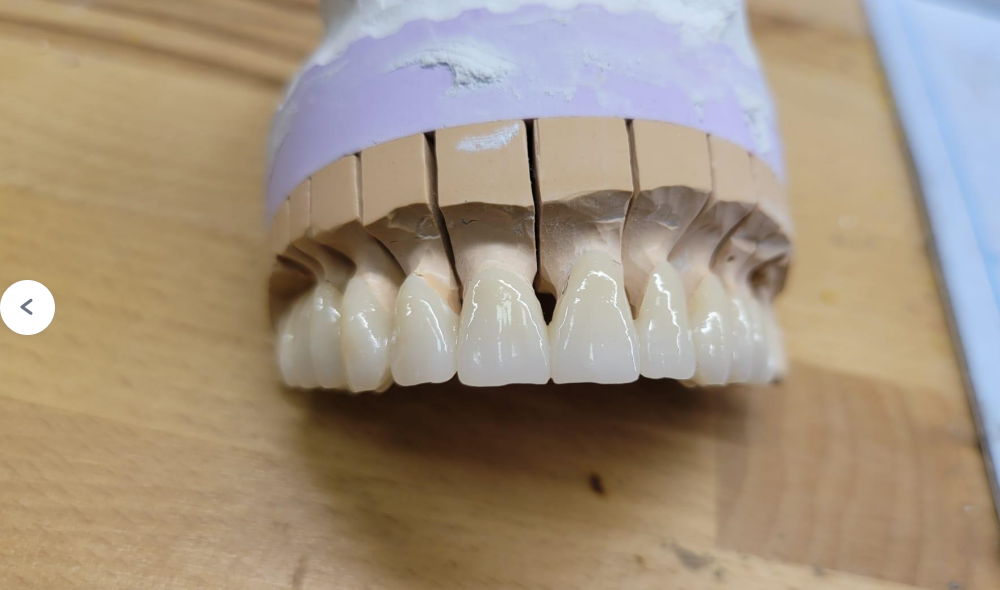 For more information and to explore the Zirconia block-3D Prism's exceptional features, visit //www.vsmilehappyzir.com.