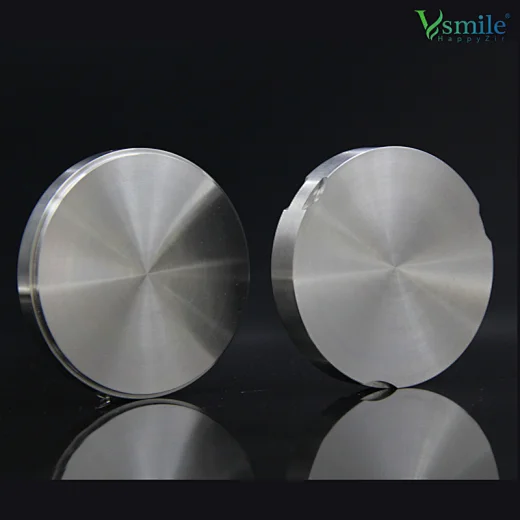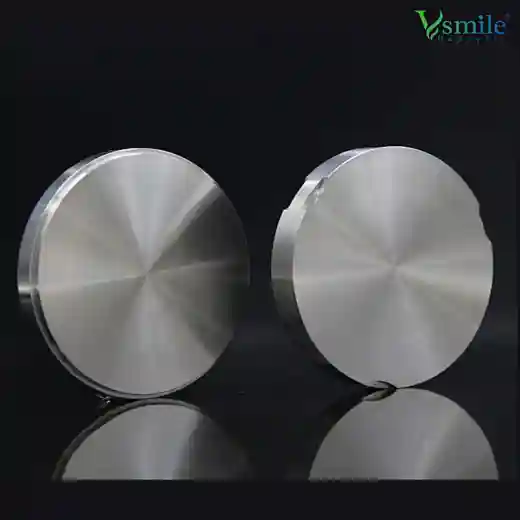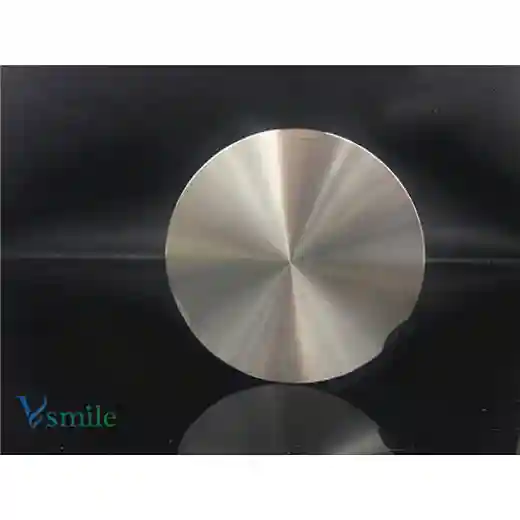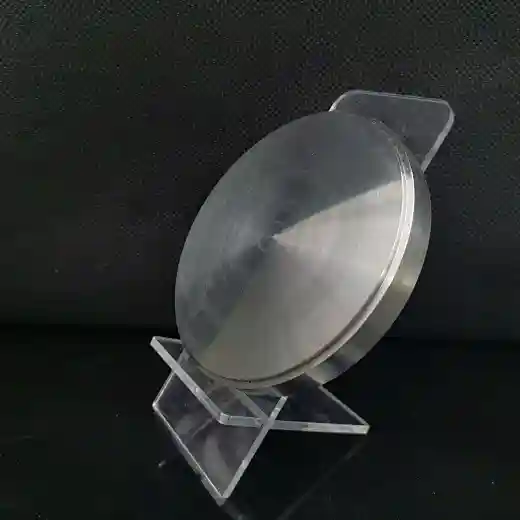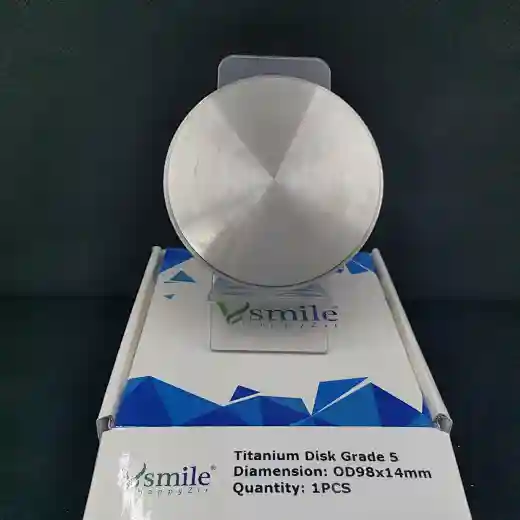 Vsmile CAD CAM Titanium Dental Blank Milling Disc
Titanium Blank 98MM/95MM
Vsmile Dental Titanium Blocks Grade 5 Dental CAD CAM Milling Material for Dental Lab Dental Technician Using

Systems: 98mm/95mm
Height: 10mm~25mm
Indications: Crowns and bridges in the anterior and posterior regions. Long-span delicate framework, structures, implant work
Supply Ability
1000piece / Month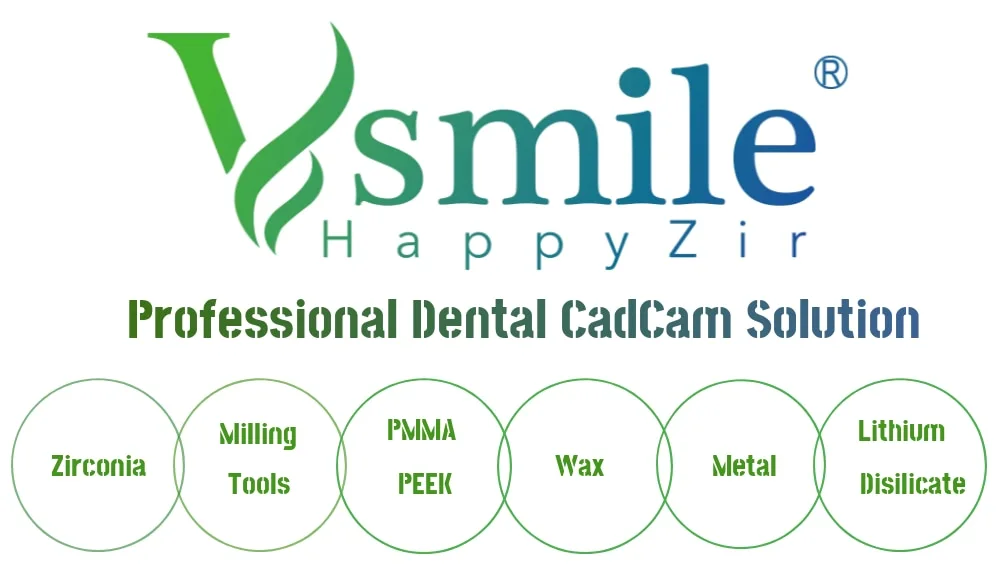 GR5 Eli CAD-CAM Dental Titanium Milling Disc
ENABLE LABORATORY TECHNICIANS TO CREATE ESTHETIC, PRECISE RESTORATIONS IN THE ANTERIOR AND POSTERIOR
Vsmile HappyZir Titanium Milling Discs available in 98mm 95mm, for precision-milling of titanium crowns, bridges, bars, and dental implant applications. Used with low-fusing ceramics, Vsmile titanium disc enables technicians to create aesthetic, precise restorations in the anterior and posterior.
Vsmile HappyZir Titanium Milling Discs are made of Titanium grade material that is used with low-fusing ceramics that enable laboratory technicians to create esthetic and precise restorations in the anterior and posterior.
Available Sizes:
98*(10/12/14/16/18/20/22/25)mm, for Open system 98mm with steps
95*(10/12/14/16/18/20/22/25)mm, for Zirkonzahn system
Advantage:
Corrosion-resistant material provides durability and a distortion-free fabrication process
Biocompatible fixed or removable metal-ceramic restorations
Precision-manufactured with exacting fit
Indications:
Long-Span delicate framework
Structures
Dental Implant work
Crwons and bridges
Dental prostheses
Details:
CAD-CAM Titanium Dental Blank has the tritium alloy that provides excellent metallic properties in dental laboratory manipulation. It works with the Roland, Wieland, Imes-Icore, VHF, Arum, UP3D etc. dental milling systems.

Customize your dental restorations with our CAD/CAM compatible titanium discs, allowing you to create personalized and precise prosthetics.

Designed for versatility, our titanium discs can be easily integrated into various CAD/CAM systems, providing a seamless workflow for dental laboratories.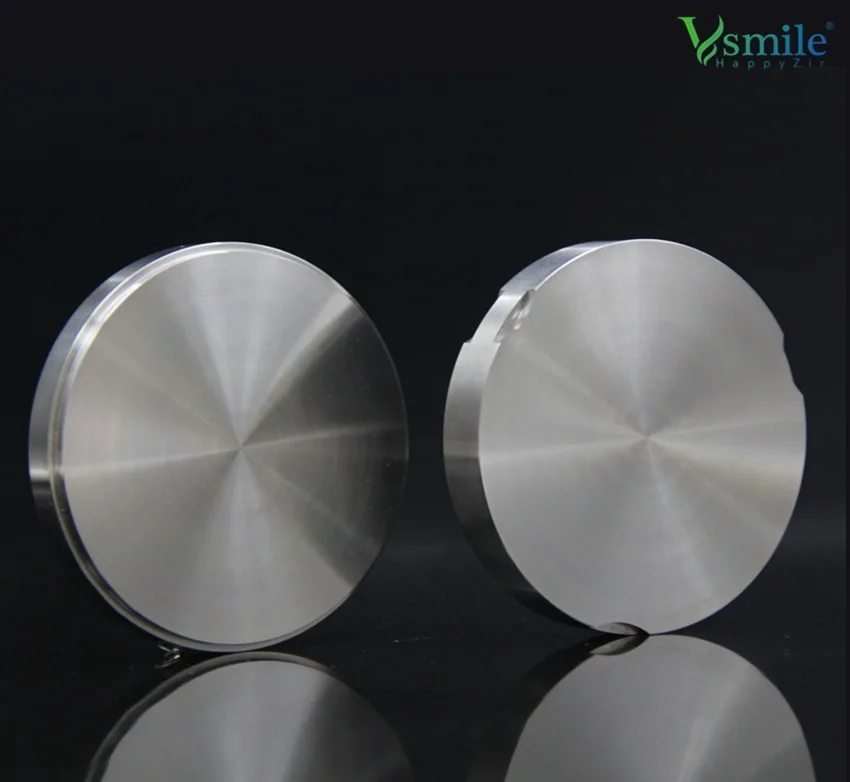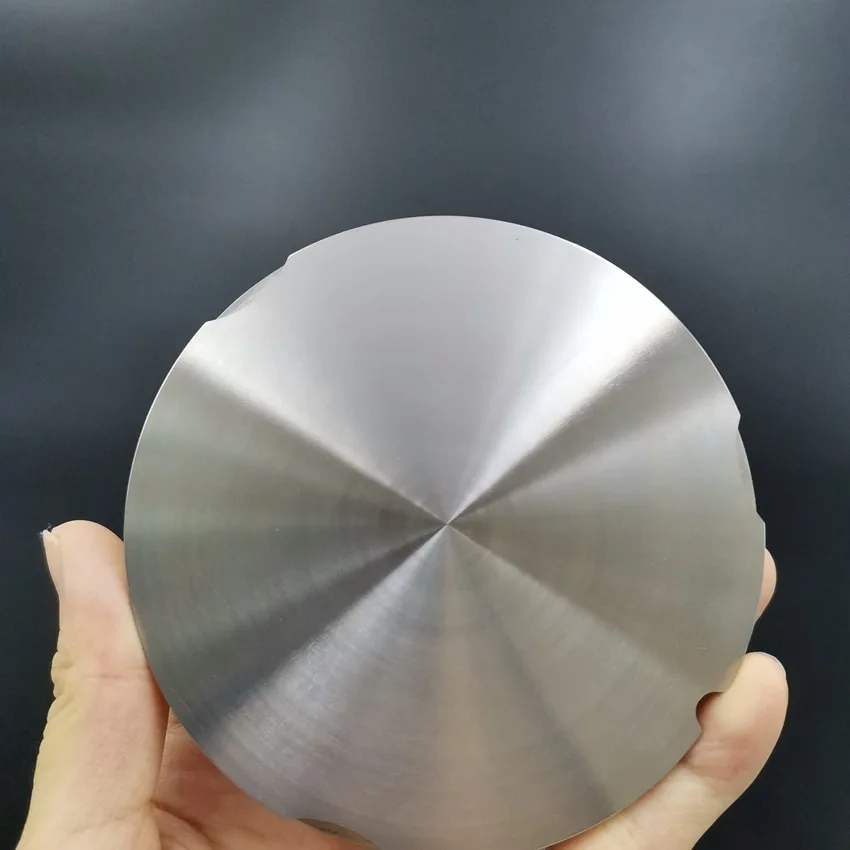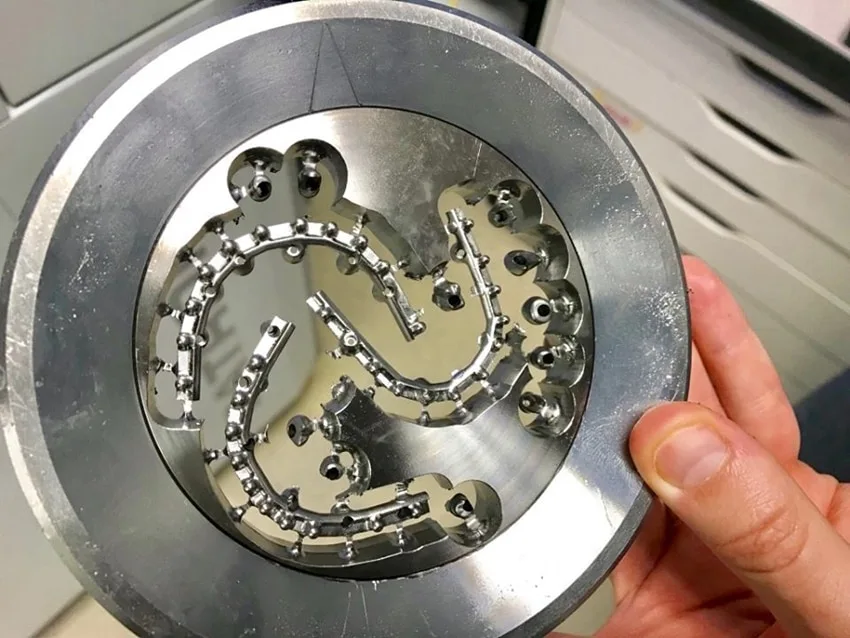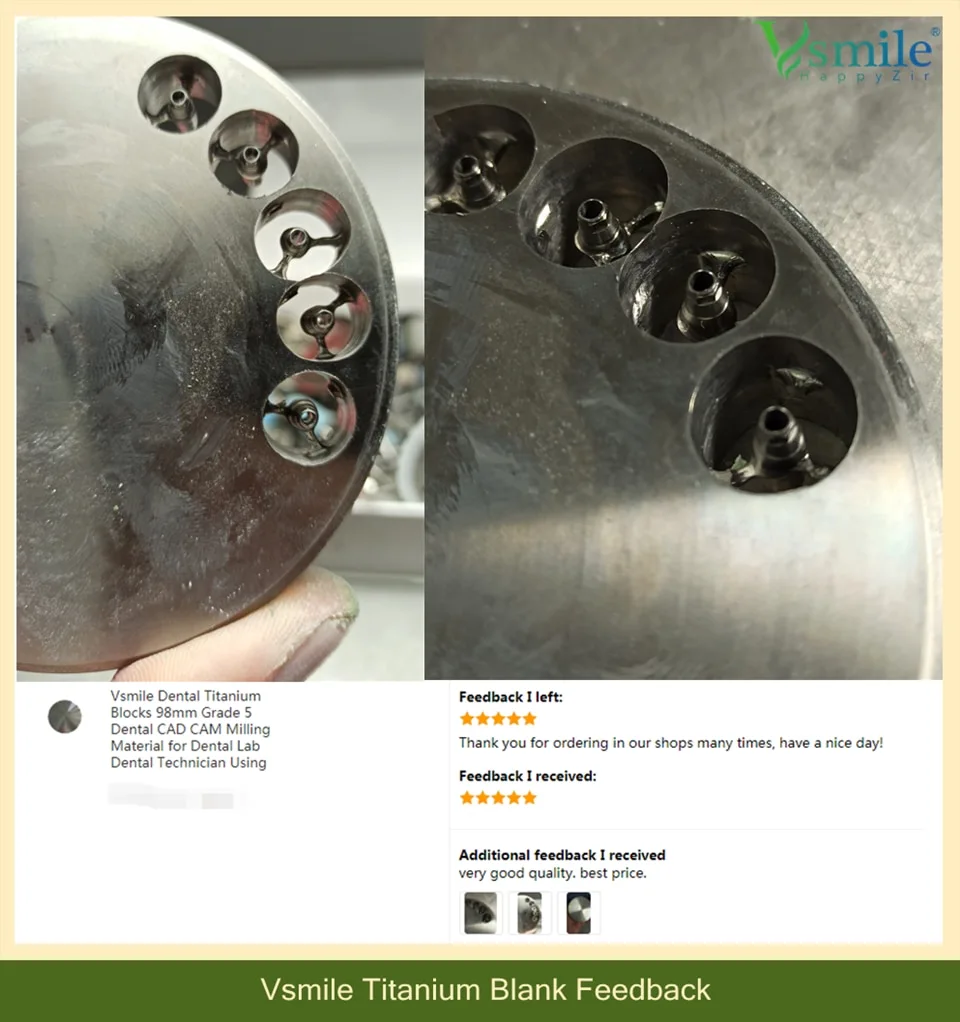 PMMA+Ti GR5: Implant case: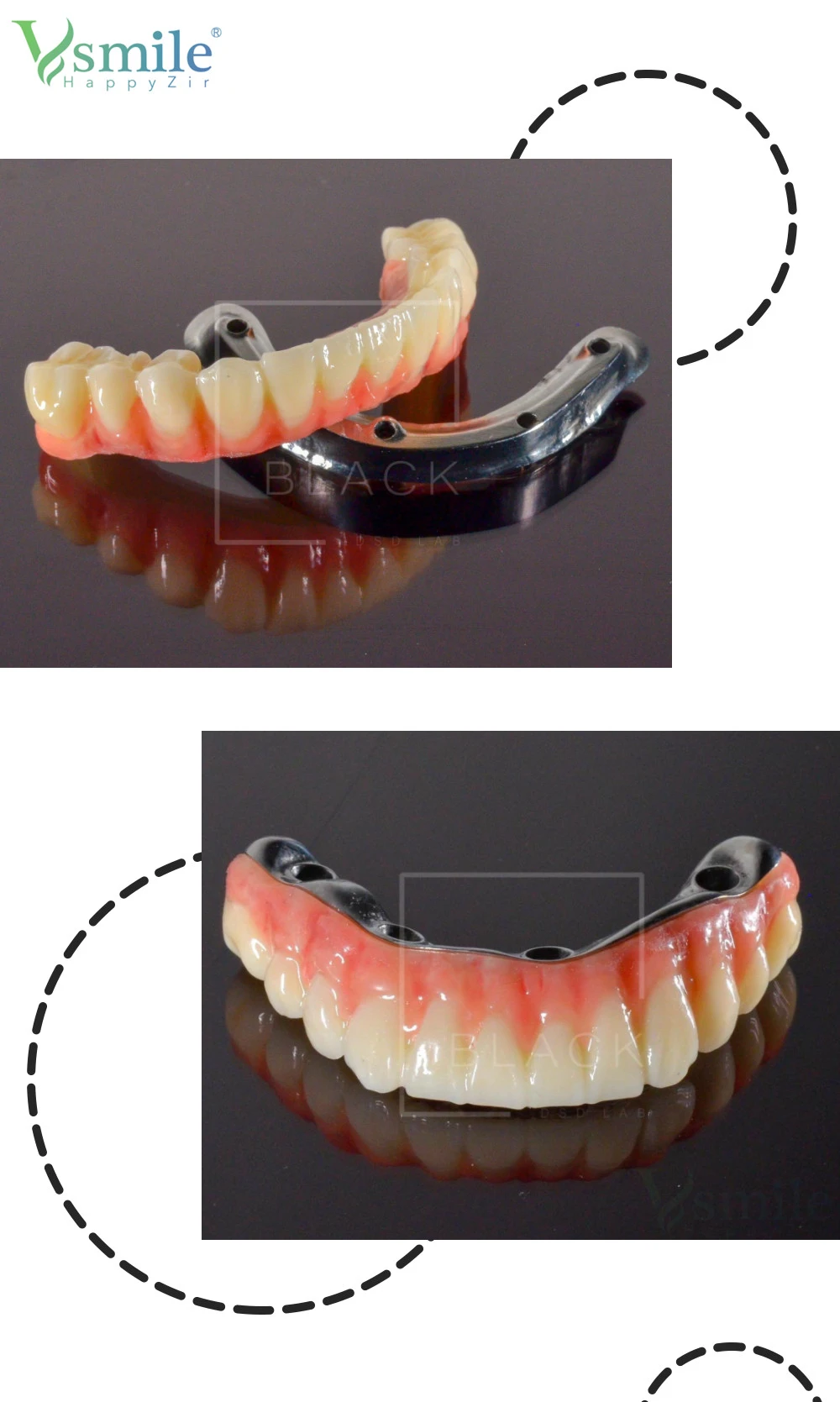 Quality Certification: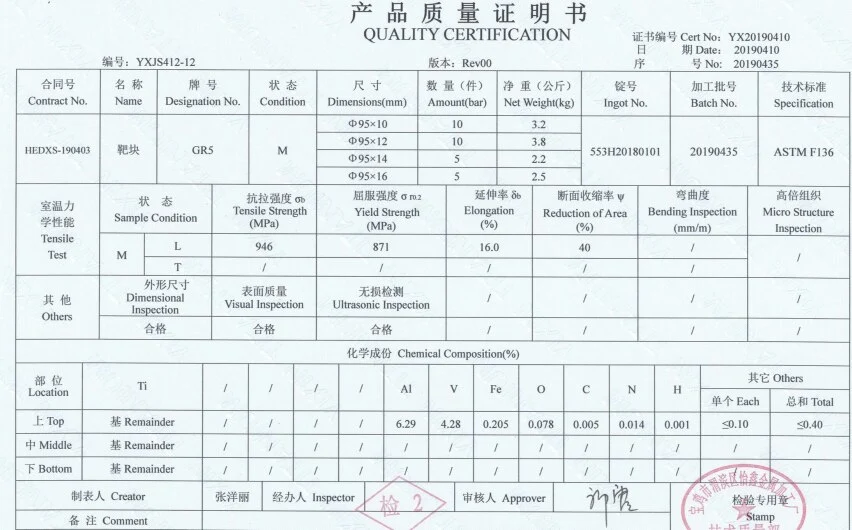 About Us:
Vsmile is a China based dental consumables manufacturer which delivers Full CADCAM Solutions to dental laboratories.
We have a professional sales & marketing team that provides our customers with effective service including inquiry handling, sample preparation, order processing, shipment and documentation. Meeting and exceeding our Customers' Expectations is our goal.
Contact us today to find out how we can help you save money every month and keep your lab running at peak efficiency.With Vsmile's professional assistance, you can expect outstanding results.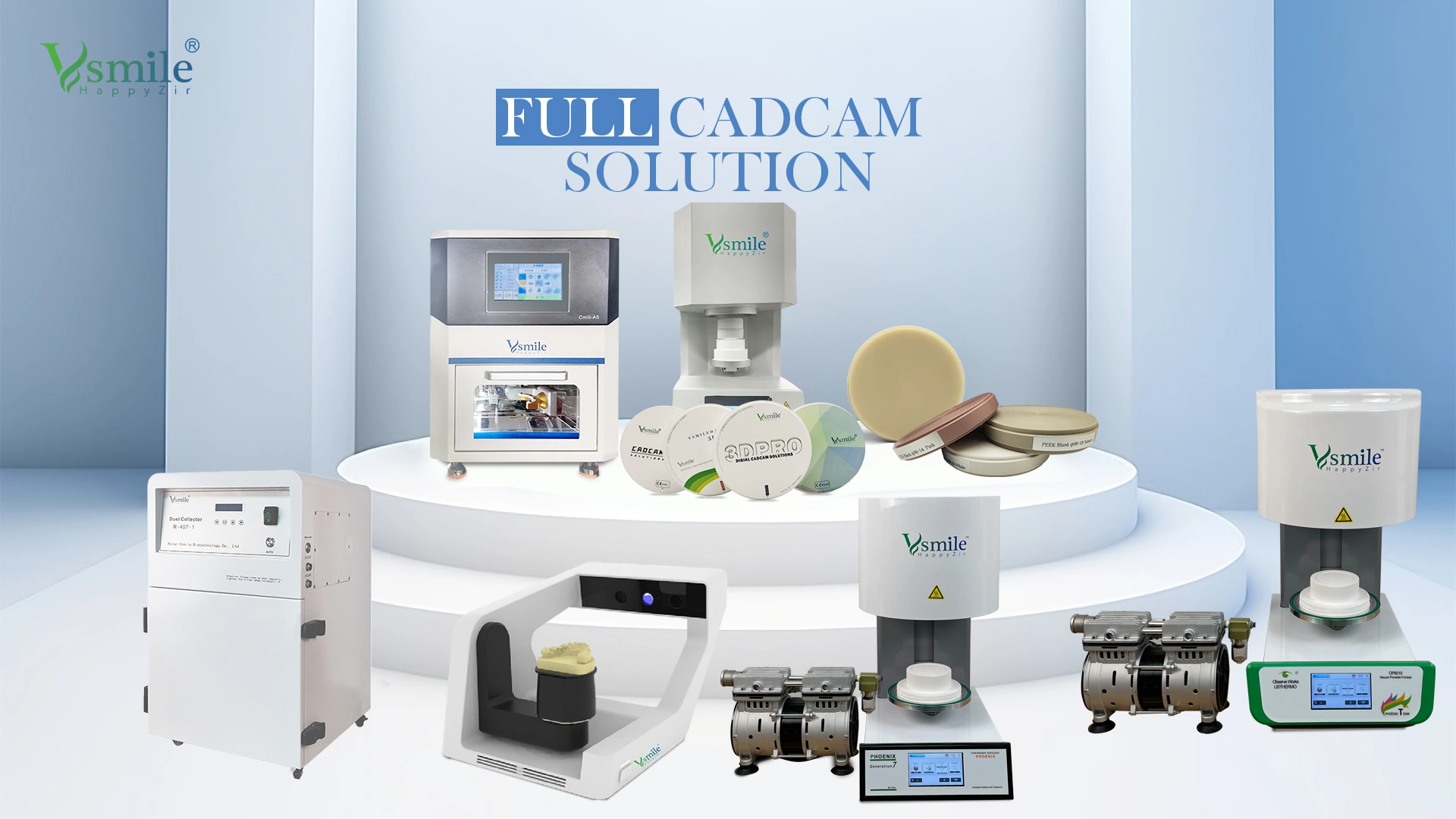 Shipping Method: