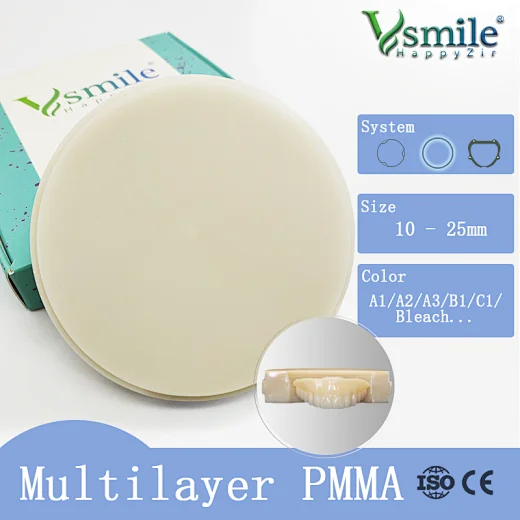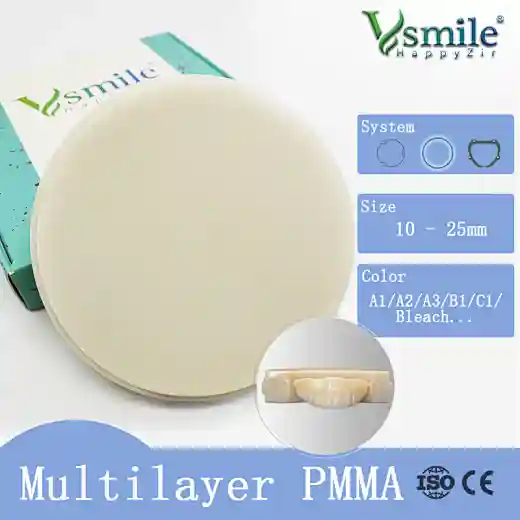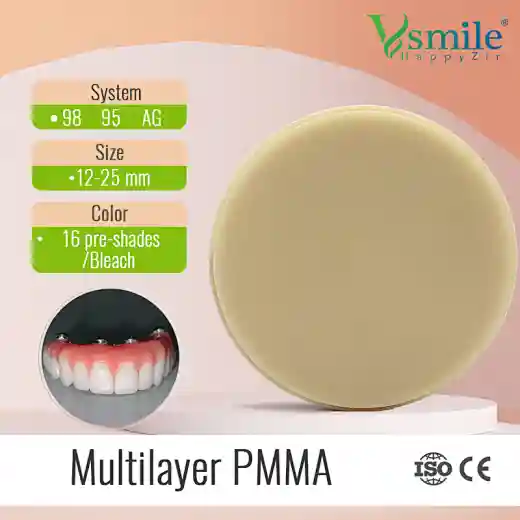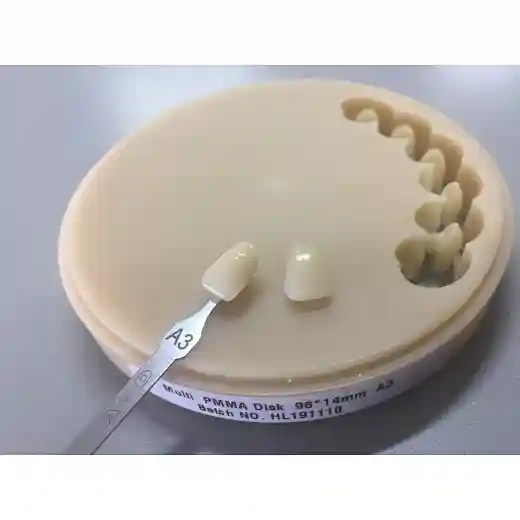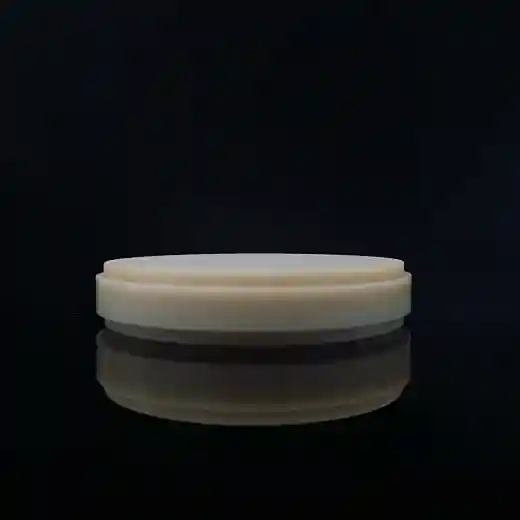 Vsmile Full Denture Multilayer PMMA Block
98mm/95mm/71mm Multilayer PMMA Blank Vita 16 shades Bleach
System:98MM/95MM/AG 71MM
Size: 12/14/16/18/20/22/25/30/35/40MM
Color: Vita 16 shades, Bleach colors BL1/BL2/BL3/BL4
Vsmile Multilayer PMMA Disc using high-quality raw materials and mature manufacturing technology to realize seamless transition like natural teeth. Multilayer PMMA disc block is the most suitable products for aesthetic restorations.
Supply Ability
10000piece / Month
Vsmile HappyZir Dental 

Multilayer PMMA Discs




CHROMATIC LAYERS OF NATURALNESS

And

 BEAUTY




HappyZir Multi-layer PMMA disc

s is made from highly cross-linked polymers and has an integrated colour gradient. It is suitable for the efficient production of temporary monolithic restorations using CAD/CAM technology in the laboratory.
The colour-stable material is easy to polish after milling.The excellent, homogenous material quality and multilayer technology allow lifelike, esthetic results to be created.
HappyZir
Multi-layer PMMA discs
offer dental technicians an innovative pre-shaded acrylic resin material, which can be used for temporary crowns and bridges. The Multicolored PMMA discs incorporate three shades perfectly blended together, giving the restoration a truly natural look. Smooth color transitions and high flexural strength makes the Multicolored PMMA a must-have product for your CAD/CAM lab
.
Available Shapes: W-98, Z-95, A-71

Color Selection: Vita 16 classical shades and Bleach colors BL1/BL2/BL3/BL4
Low water absorption,

High density, No Pigment to be deposit;

Accurate and Stable Colors, Suitable transluceny.

It is safe to use for oral cavity, non-toxicity.
Indications
Fully or partially anatomical long-team

Temporary antetior and posterior crowns and bridges

Removable structures for dentures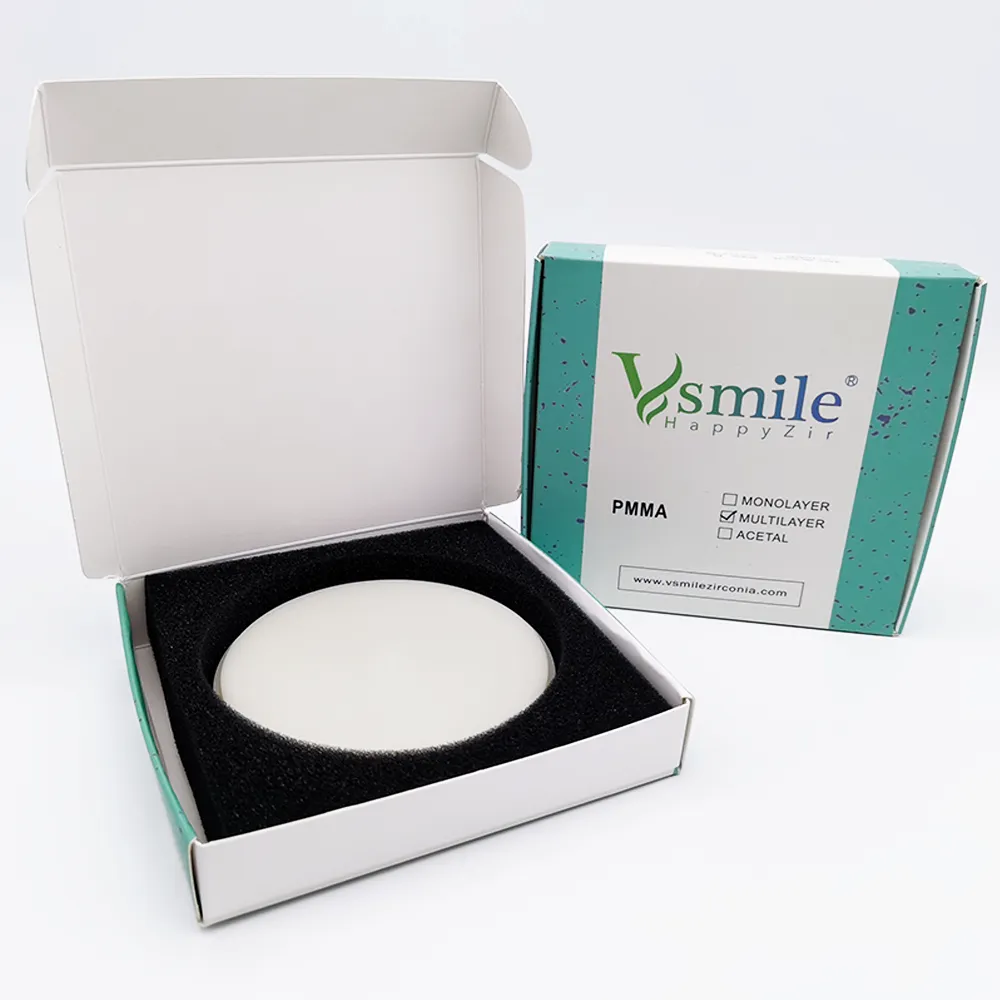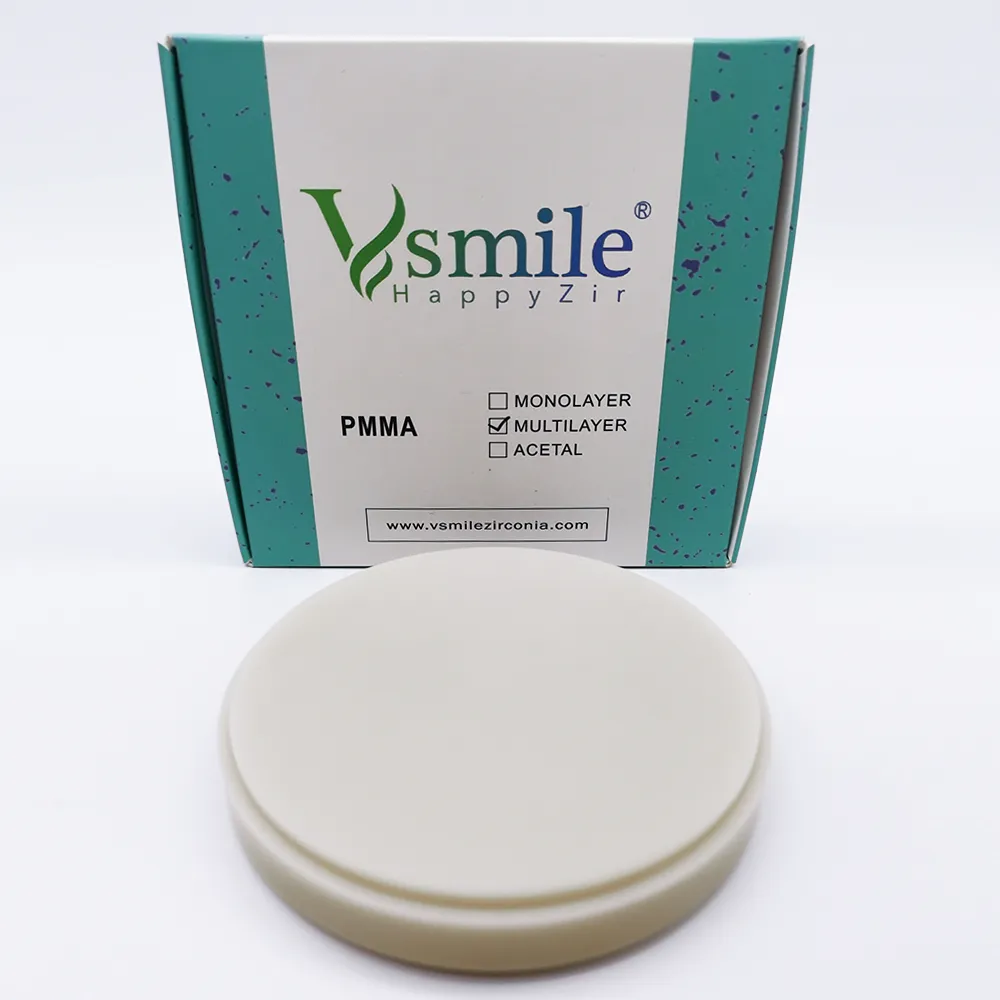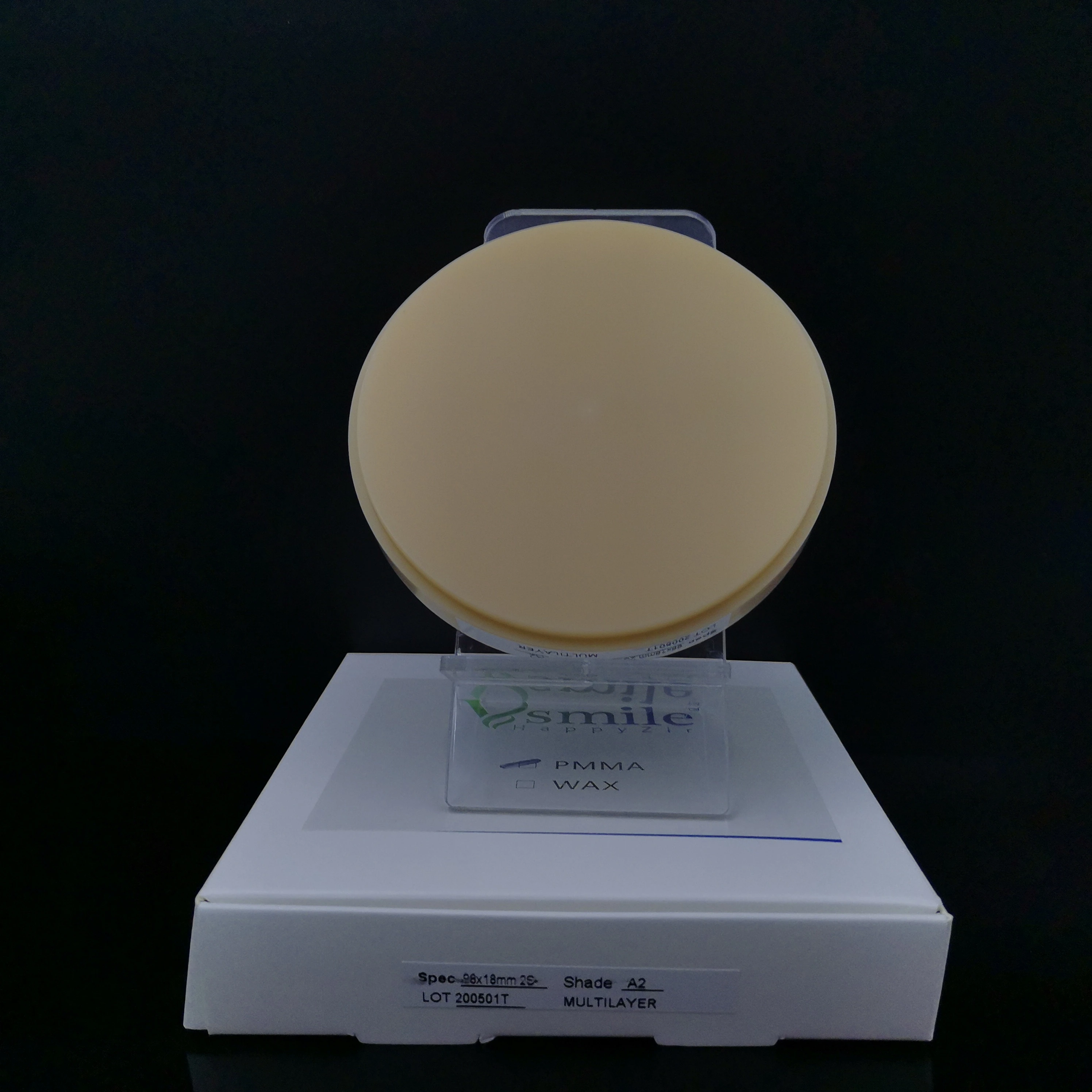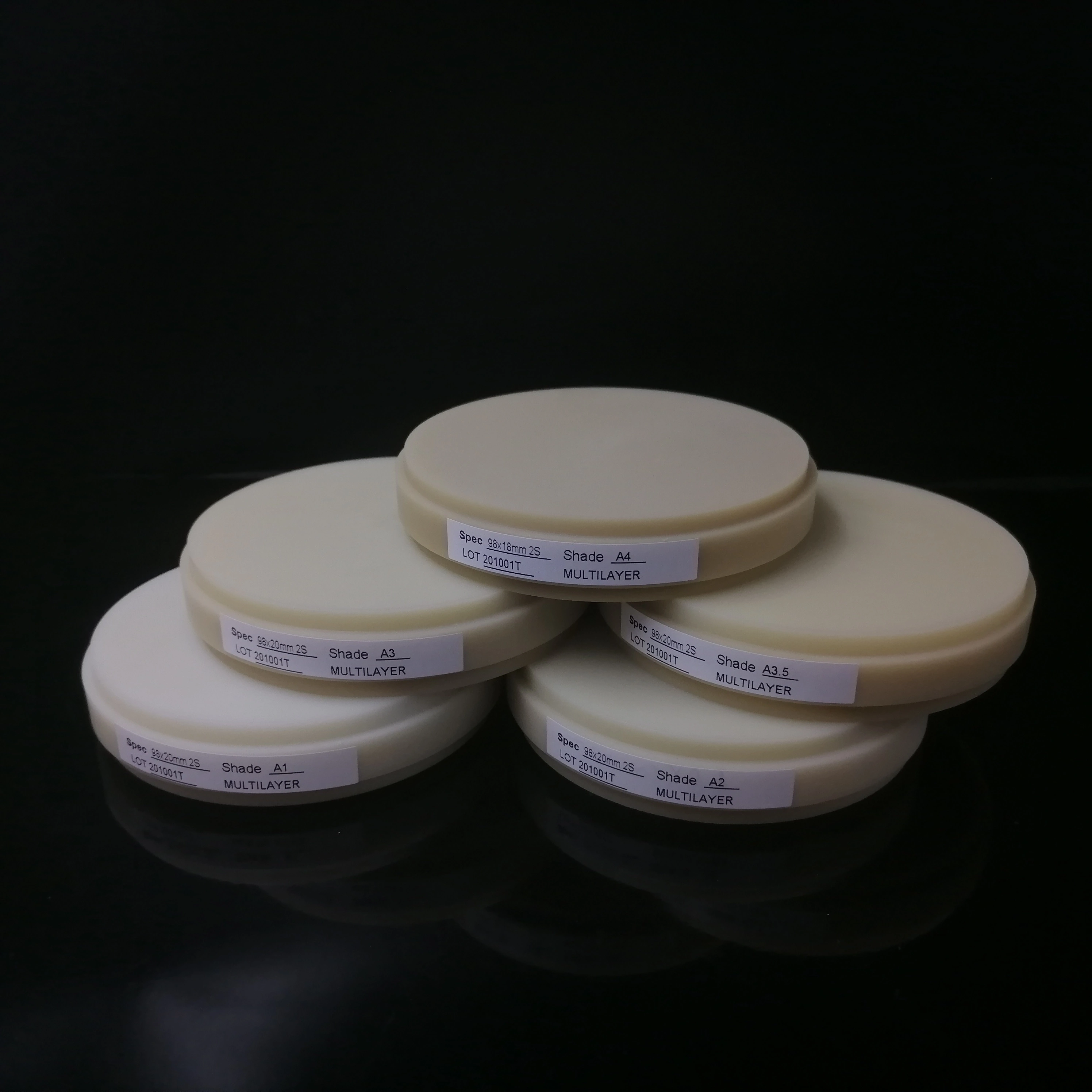 More Dentails, kindly check with our sales team, One-stop CADCAM Solution Provider